We will be open
at both locations

for pickup and delivery to serve our loyal customers.
To our Ron's Pizza Family,
Due to the mandate issued by Gov. Dewine, we have suspended our dine-in and bar services until further notice.
As of 11am today our Main St. restaurant location will open for carry out and delivery only. At our Main St. location we will offer our full menu with beer and wine sales for delivery and carry out. Main St. will open daily at 11am and continue delivery and carry out through dinner and well into the evening. (We have not decided on a definitive closing time yet).
Our Maple Ave. delivery store will continue to open daily at 4pm for delivery and carry out.
We appreciate our loyal customers and appreciate your continued support during this trying time. We can't wait to continue to serve our community!
Thanks,
Ron Holp & Family
Delivery & Pickup Hours
Monday thru Thursday 11am – 10pm
Friday and Saturday 11am – Midnight
Sunday 4pm – 10pm
See Holiday Hours above
Inside Dining
Monday thru Thursday 11am – 10pm
Friday and Saturday 11am – 11pm
Sunday 4pm – 10pm
See Holiday Hours above
Tavern Hours
Monday thru Thursday 11am – Midnight
Friday and Saturday 11am – 1 am
Sunday Open at 4 pm – 10pm
See Holiday Hours above
For Evening Pizza Delivery Call: 866-RONS (7667)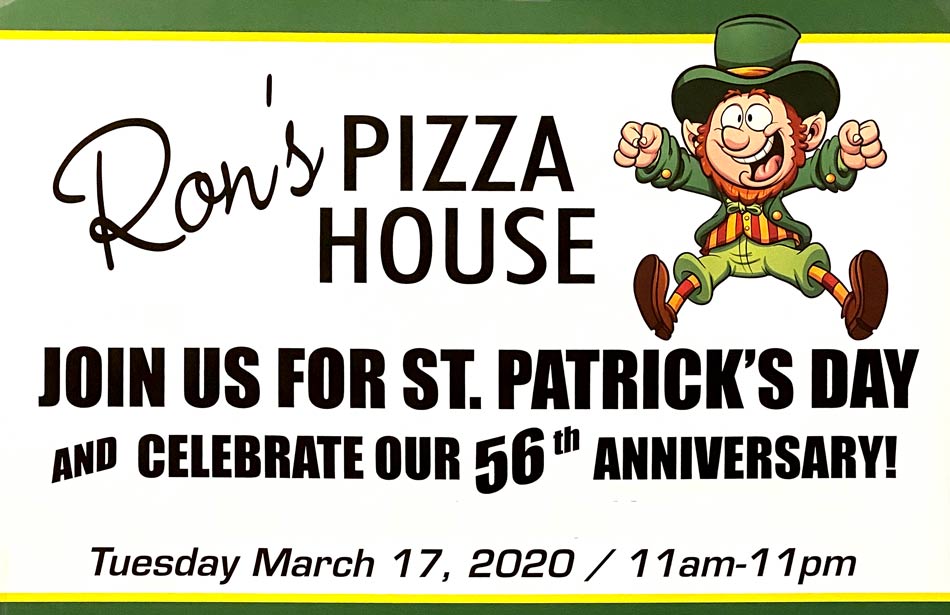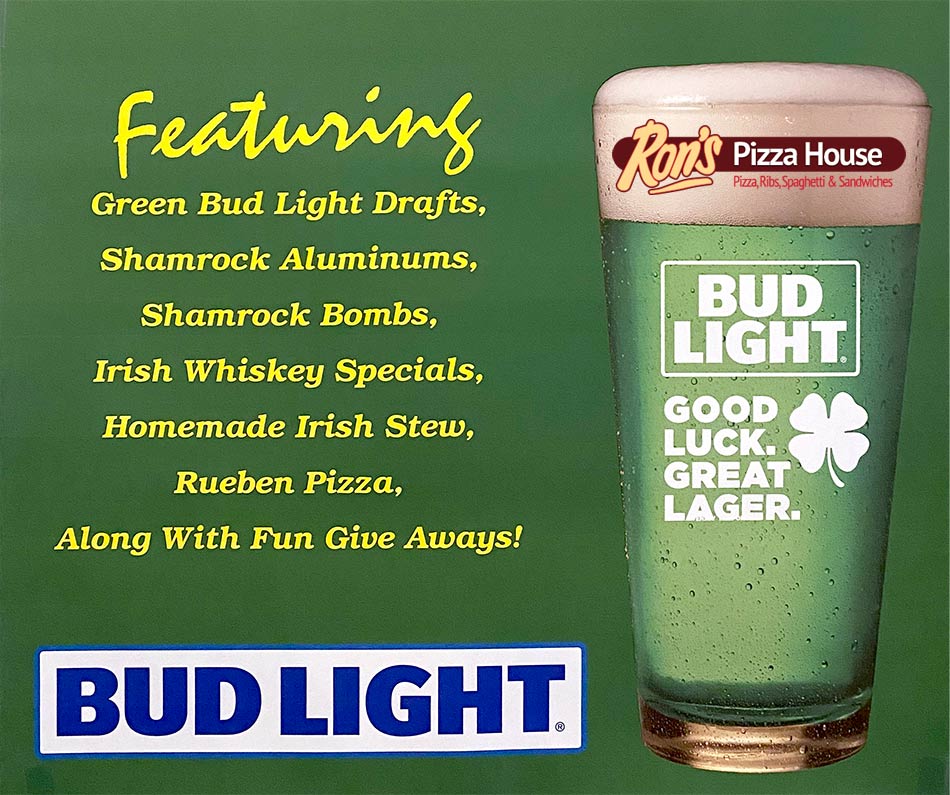 Ron's Pizza House & Tavern in Downtown Miamisburg
Ron's Pizza House
One South Main St.
Miamisburg, OH
866-4321
Ron's Pizza Delivery
Pickup & Delivery
432 Maple Ave
Miamisburg, OH
866-7667